Peia, concierto en Barcelona
septiembre 13, 2022
@
8:00 pm
–
10:00 pm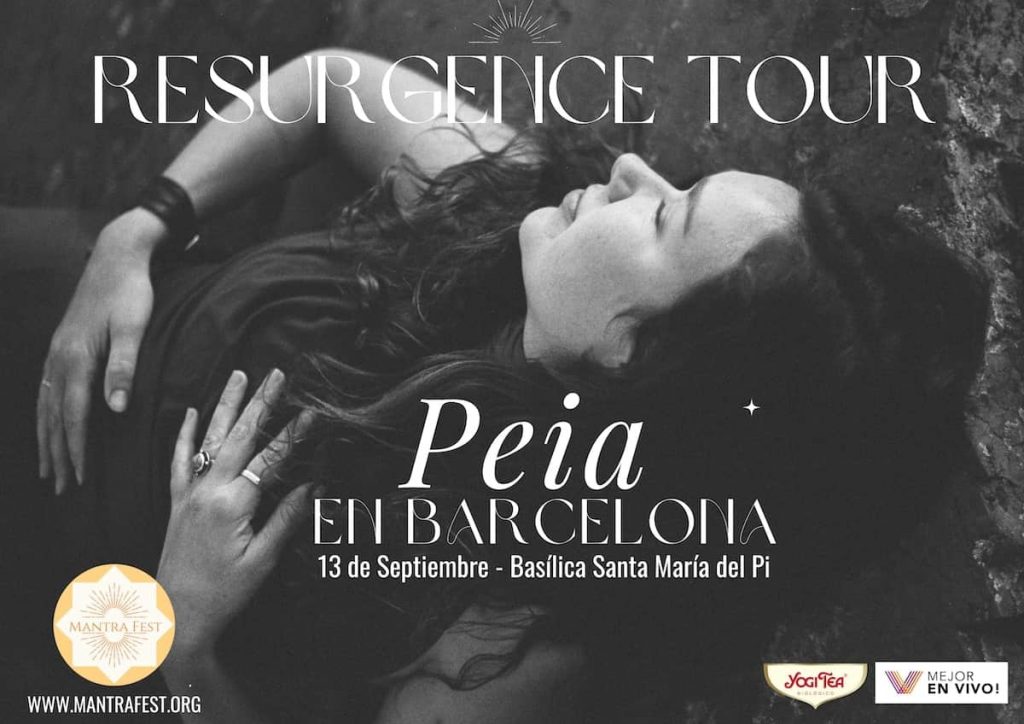 Peia, gran Cantante y muy conocida por su hermoso tema «Machi», que es sólo una parte de lo que esta artista puede hacernos vibrar.
En vivo, este concierto dejará huella en nuestras almas y sin duda una experiencia sonora maravillosa.
Todo un honor!!
No te lo puedes perder, las localidades son limitadas.
Palabras de Peia:
Dear Friends in Europe,
It's been over two years since we've seen your faces and joined together in song, and it's been too long. We are excited to return to Europe for our Resurgence Tour this August and September. The times still hold much uncertainty and touring doesn't come easy amidst it all, but we wanted to put together this special tour to reconnect with you all and bring the gift of music back to the communities that have supported this music for the past 10 years.
I'm excited to have Liron Meyuhas returning with me, bringing her exuberance and rhythmic grooves on percussion. And we are delighted to announce that Peter Klaassen will be joining us on double bass!
We can't wait to meet you all somewhere along the way.
In Love & joyful anticipation,
Peia
€25 – €38
25 EUR las 100 primeras entradas, 30 EUR tarifa estándar – 38 EUR entradas premium (entradas de primeras filas)